In the UK, vaccination rates were rising and pandemic restrictions easing as we moved into the summer. As this becomes something increasingly seen around the world, it gives us an opportunity to reflect on the existing trends the Covid-19 pandemic has accelerated, including a focus on environmental, social and governance (ESG) analysis and sustainable investing
Greater company awareness of ESG factors, particularly the social factors as they pertain to employee health and safety, and the investment community's desire to become more responsible custodians has shifted the narrative of what the true goal of investing should be.
Tailwinds for sustainable investing
Since 2015, the United Nations' 17 Sustainable Development Goals (SDGs) have represented a catalyst for change.1 The past 20 months of the pandemic have been a watershed moment for governments globally – with structural trends supporting achievement of the goals: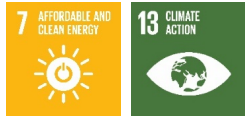 Decarbonisation There has been an acceleration of net zero targets from governments around the world, including China by 20602 and the US by 2050.3 In November 2021 the UK will be the focus of the world when Glasgow hosts the 26th United Nations Climate Change conference, where the focus will be on increasing the pace of global decarbonisation, with implications for all sectors. We expect decarbonisation targets to become more ambitious.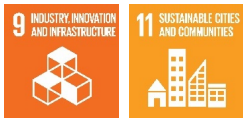 Sustainable infrastructure Forthcoming infrastructure spending is material: the EU will invest more than €600 billion in the next five years4 and President Biden's $1 trillion infrastructure bill is making its way through the Capitol. In the UK, public sector investment is at its highest level in 65 years.5 With the built environment contributing around 40% of the UK's total carbon footprint6, sustainability will form a key part of budgeting decisions.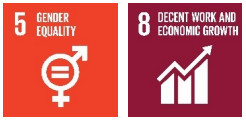 Social equality and inclusion People in lower-income communities have been disproportionately affected by the pandemic. The increase in focus on the S in ESG means addressing social inequality is a key part of economic recovery programmes through, for example, improving access to education, financial services and technology.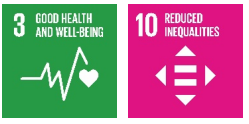 Healthcare The importance of innovative healthcare companies and strong systems has been highlighted by the pandemic, as has the need for encouraging healthier habits and lifestyles, across all age groups. Governments worldwide will increasingly focus on public health programmes such as around mental health and wellbeing, in addition to obesity reduction strategies, including healthier eating and encouraging exercise.
Figure 1: The UK provides a rich set of opportunities to invest in global sustainable leaders7

Source: Columbia Threadneedle Investment, August 2021
Around 75% of companies in the FTSE All Share earn their profits from outside the UK8, and so offer global exposure to under-the-radar sustainable leaders backed up by the market's solid corporate governance practices. Yet there is a large valuation disparity between both the index and some of those global sustainable leaders (Figure 2)
Figure 2: UK versus US and Europe
UK shares at record low relative to US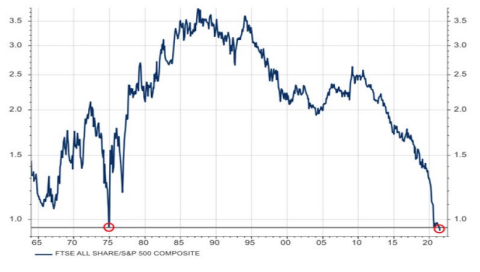 Price-to-book valuation of UK versus US3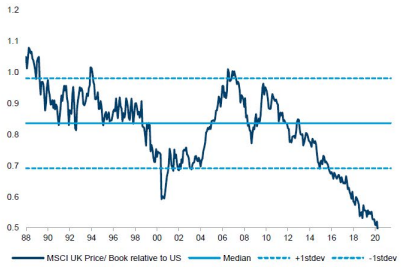 Source: Bloomberg, as at July 2021. The mention of stocks is not a recommendation to deal. All intellectual property rights in the brands and logos set out in this slide are reserved by respective owners
We see value in the UK market which continues to trade at too wide a discount relative to international indices. The certainty around Brexit and success around the vaccine roll out should put the UK market in a strong position to perform. In the first half of 2021 the FTSE All Share has rallied but continues to remain a laggard versus some global indices. The opportunity for valuation arbitrage remains and, as a result, merger and acquisition activity in the UK is at record levels, with John Laing Group, Vectura and RSA among many UK companies bid for.
The UK Sustainable Equity fund
The Threadneedle UK Sustainable Equity strategy has a dual objective to generate long-term performance that exceeds the FTSE All-Share index and invest in companies with positive sustainable outcomes. The aim is to identify businesses whose products and services have a demonstrable positive impact on the environment or society, measured through revenue alignment with the SDGs alongside strong or improving ESG characteristics, fundamentals and an attractive valuation (Figure 3).
Figure 3: Breaking the fund down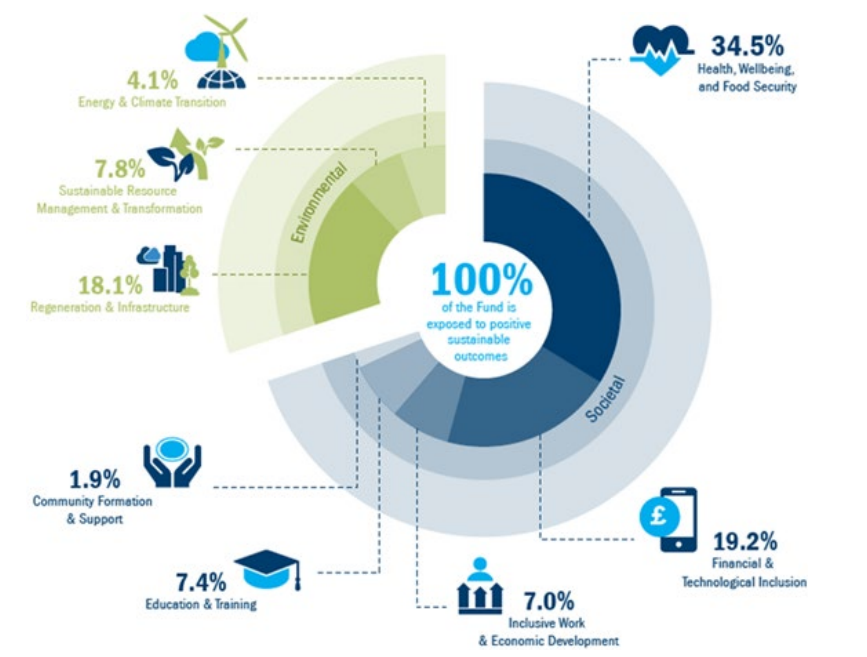 Source: Columbia Threadneedle Investments, July 2021
Engagement is a key part of the UK Equity team's investment process, which often utilises non-standard ESG and sustainability data. We meet CEOs and CFOs during results roadshows, as well as chairmen, other board members and heads of sustainability, to thoroughly assess companies' fundamentals, financials, ESG risk management, targets and, crucially, sustainability. Essentially, we are interested in how these companies are mapping their strategies with a global shift to sustainable investment.
Our robust and fully integrated process – focusing on ESG, sustainability and strong fundamentals in an undervalued market – means we are well positioned to benefit from the UK's broad opportunity set of global investment, megatrends and the rise of ESG analysis and sustainable investing.